Death Penny Announcement Published in Local Newspapers
The announcement of the acquisition by Erewash Museum of the Margaret and Edwin Hassé Memorial Plaques (Death Pennies) has received widespread coverage in local media outlets.
It was made in a Press Release issued by Erewash Borough Council in January and quickly appeared in the Nottingham Post, Ilkeston Advertiser, Long Eaton Chronicle and Long Eaton Website Extra. An interview with Unexamined Lives' genealogist Keith Oseman was also played on Ian Skye's Breakfast Programme on Radio Derby.
The Press Release has also been sent to a variety of other publications and organisations. Three genealogy magazines have been informed as well as a number of popular history magazines. The release has also been sent to organisations as diverse as the Imperial War Museum, Derbyshire Archives and the National Archives. The Commonwealth War Graves Commission has also been informed.
It is hoped that the wide distribution of the announcement will stimulate interest with the general public and amongst the specialist history and genealogy communities.
The Ilkeston Advertiser featured the announcement on its front page on January 26th with a more detailed report on Page 3.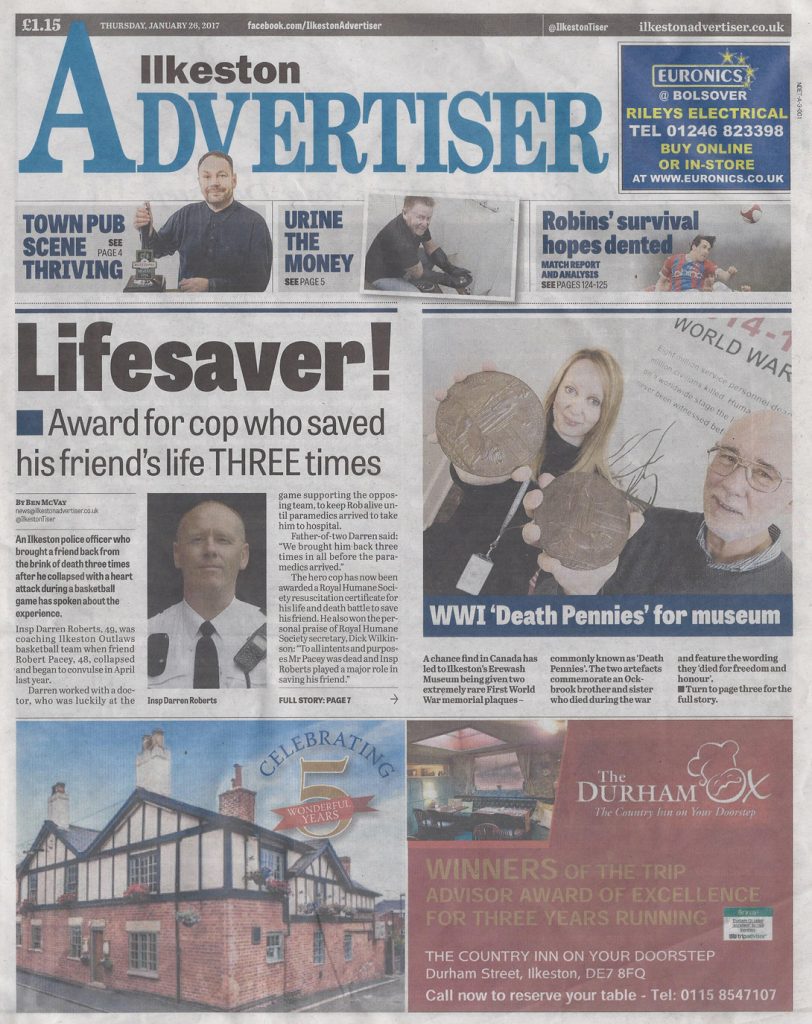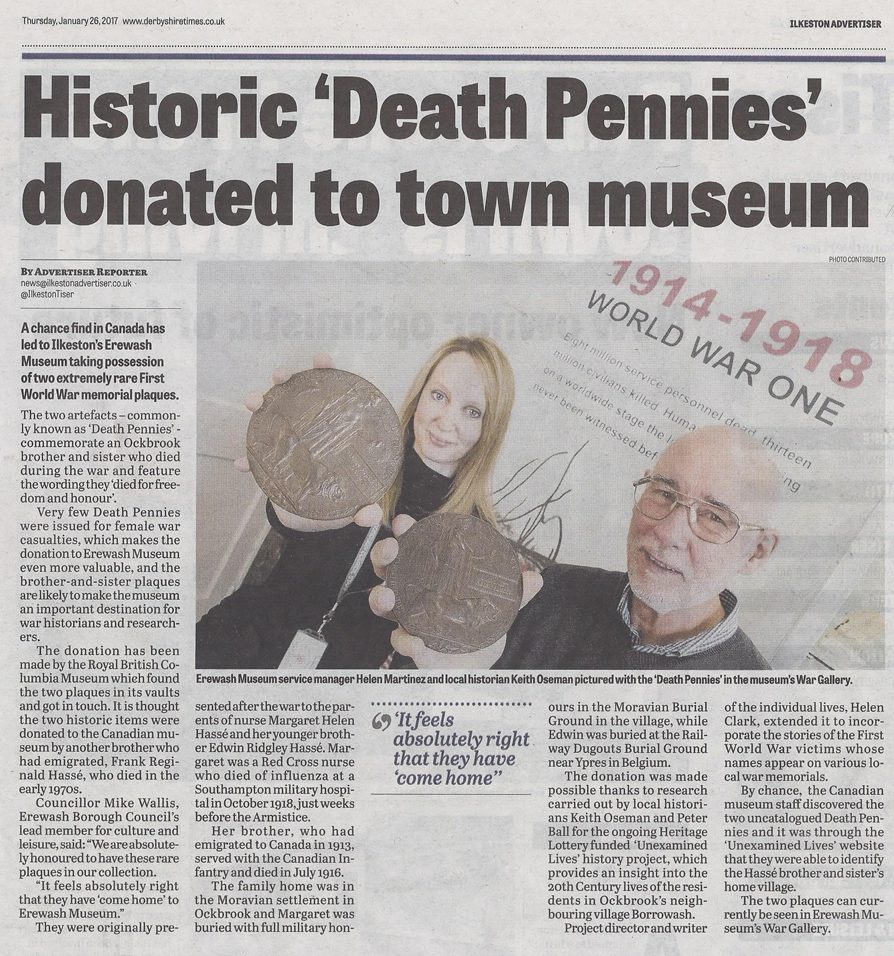 The Long Eaton Chronicle item appeared on Page 13 of the February edition.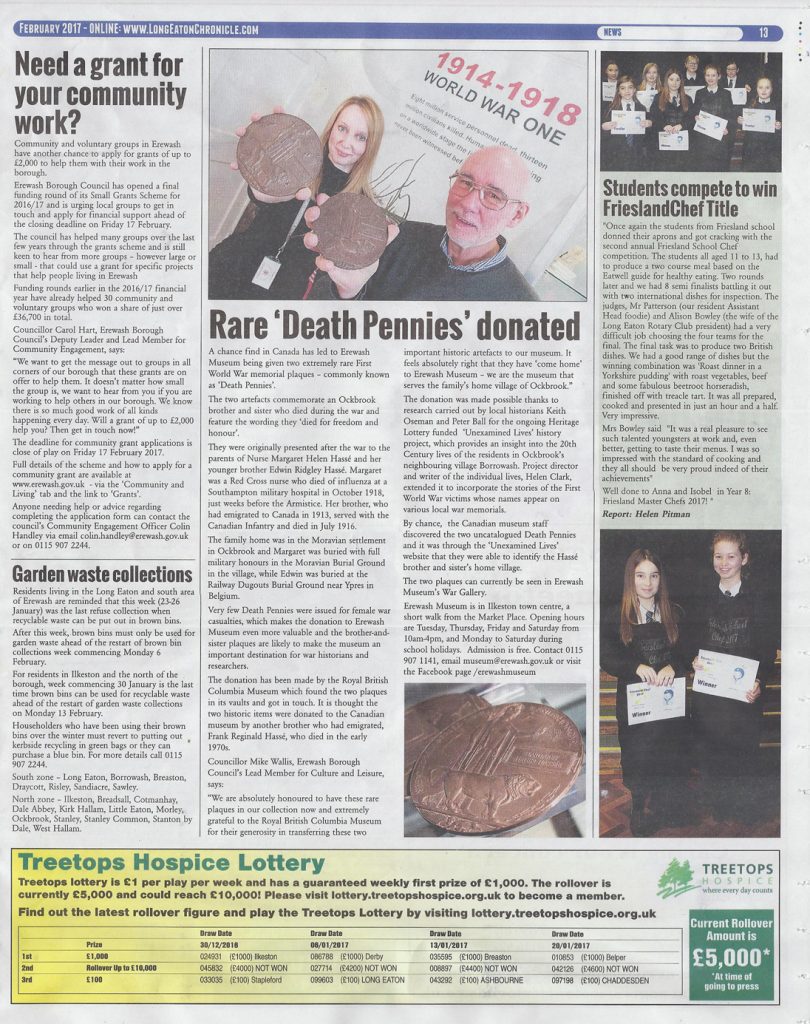 The Long Eaton Website Extra featured the announcement as a full page feature on page 16 of the February 9th edition.