'Number 17' – 100 Years of a Borrowash House

Working with the children of Ashbrook Junior School Borrowash, Derbyshire.
It has been an exciting summer for local writer Chrissie Hall.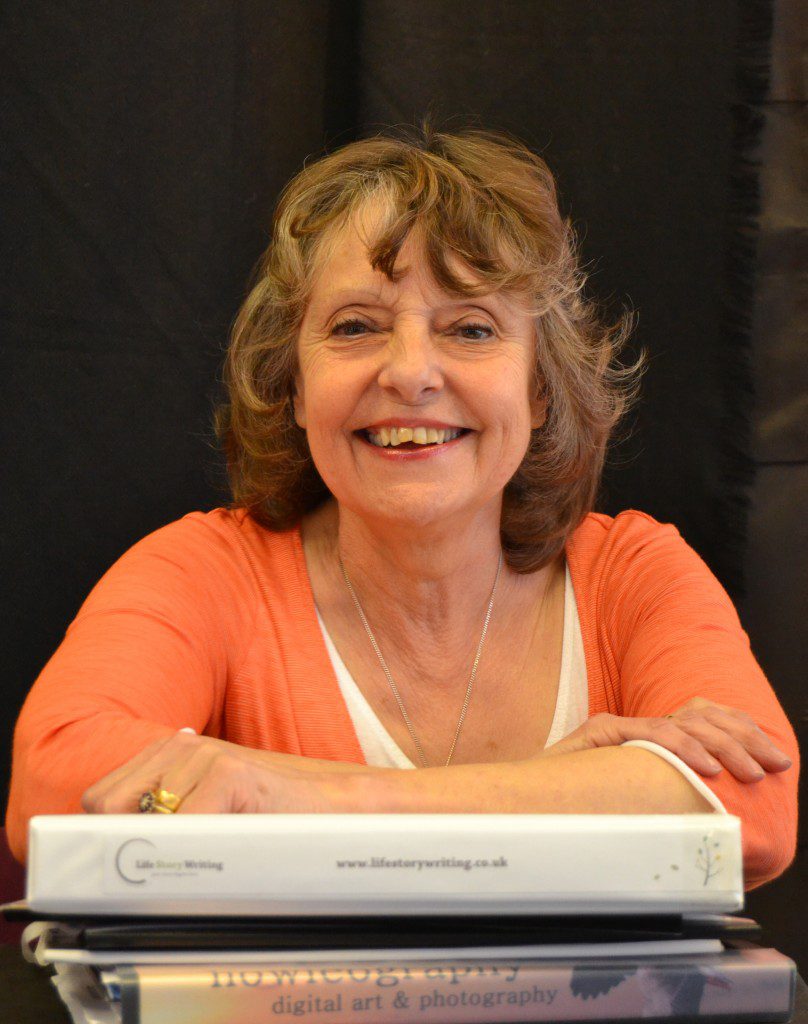 Working with Director Julian Hanby, Poet Dave Wood, under the aegis of Wash Arts and funded by Heritage Lottery Chrissie's been writing a stage play tracing the history of a very special Edwardian villa in Borrowash, Derbyshire.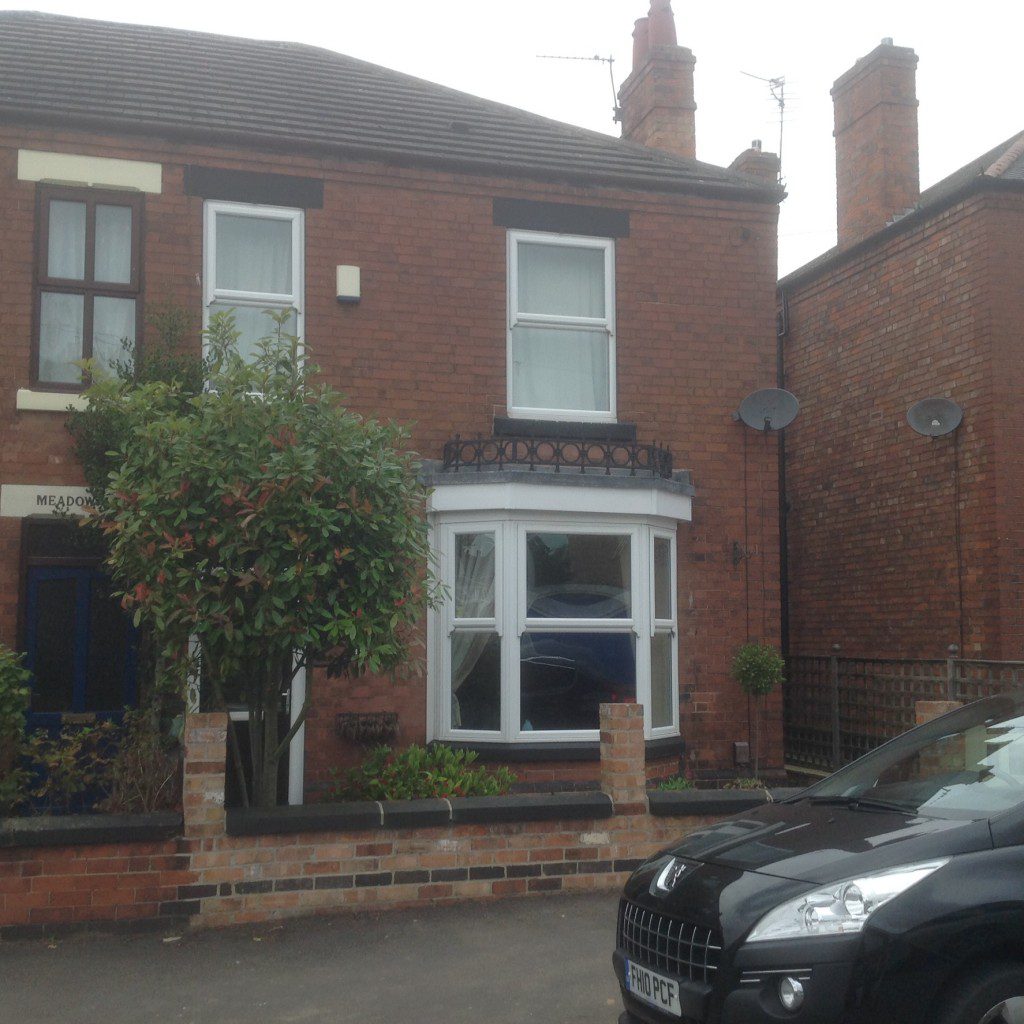 17 Princess Drive, Borrowash
From the day Victorian entrepreneur Alonzo Cheetham of Victoria Avenue Borrowash bought  building land on Princess Drive, right up to the current owners, the lives and times of every 'custodian' of 'Number 17' (including the writer who lived at Number 17 in the 1960's) have been researched by genealogist Keith Oseman, local volunteers from the 'Unexamined lives' project, and history undergraduates from The University of Derby.
The play maps a unique history of the social and economic changes of the last century as experienced by families living in Number 17.  Several former and the current 'custodians'  of this lovely Edwardian villa, VIP's and members of the local community will be able to enjoy 100 years of village history,  portrayed by Ashbrook School pupils in a Christmas performance at school on 15th December.
OCTOBER – INTO REHEARSALS
A great first afternoon working with  9 – 11 year olds at Ashbrook Junior School.
Our plan was to enthuse the children with fun drama, creative writing and poetry activities relating to houses and homes and to keep the BIG REVEAL until the end of the afternoon.
Our 'drama games' led by Director Julian Hanby were fun, often loud and physical – the perfect way for the children  to introduce themselves to us and for the Director to find out whose personality was best suited to  characters in the play – crucial for casting decisions later.
CREATIVE WORDS AND PICTURES
In workshops  led by poet Dave Wood and writer Chrissie Hall the children produced  six collaborative six lined poems relating to house and home, and 35 cards on which they'd each chosen two architectural features for their 'house',  fixed them on cards and wrote one word to describe their home.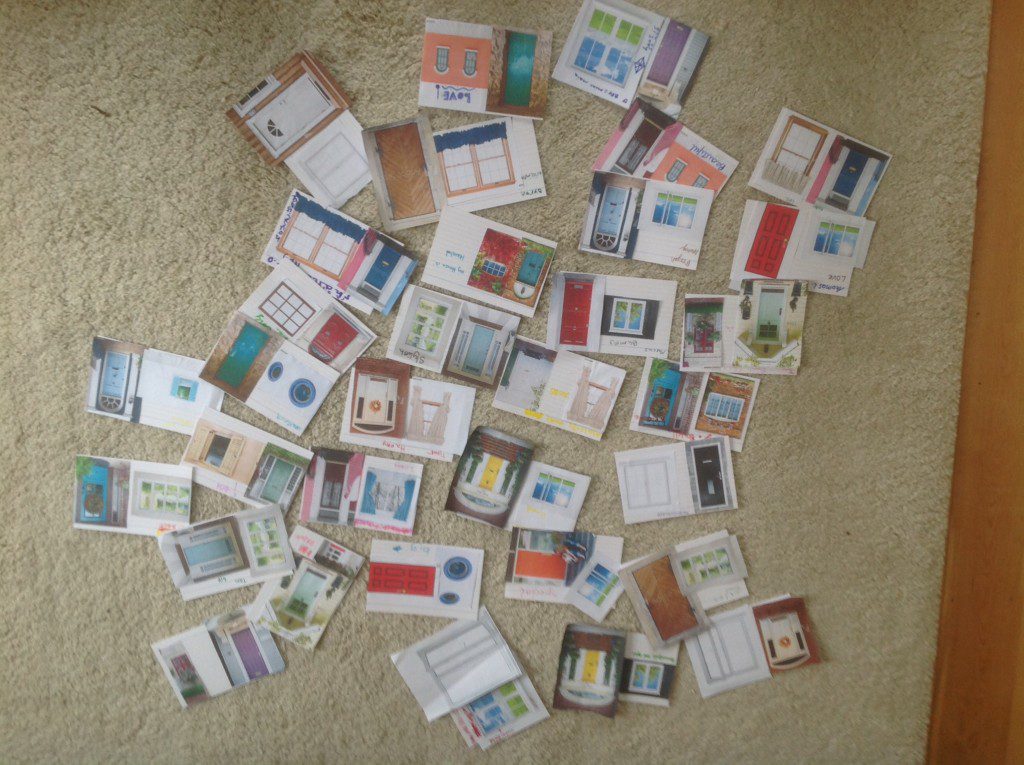 MINI DRAMA PERFORMANCES
Using a house/home related title allocated by the Director, each group collaboratively devised and rehearsed a 'scene' interpreting the title, culminating in performances of mini-dramas at the end of the afternoon.
THE BIG REVEAL
While the children were still FIZZING with excitement after their performances, we did the BIG REVEAL!  'Number 17' project was a play with a public performance at Christmas.
The response was lots of happy children and enthusiastic questions. Yes, they'd be performing in the big hall.  Yes, they'd be performing for an audience of other pupils, parents and others. Yes, there would be stage lighting. Yes, probably spotlights!!  Yes, music and sound effects (provided by undergraduates from the University of Derby).  Yes, there would be singing. Yes, they'd have 'stage props' including beards and moustaches!  (That went down well). And we'd also have the services of an undergraduate Stage Manager from the University of Derby.  We hadn't discussed stage make-up, so when that question hit us we had to be cagey!
We look forward to developing Number 17 in school over the coming weeks and we thank the staff and pupils of Ashbrook Junior School for their co-operation and enthusiasm.